Keep clients in the loop with Client Portal
Real-Time Project Progress Tracking and Realtime Collaboration. 
Propovoice allows real-time tracking of project progress and creation of activities for better management.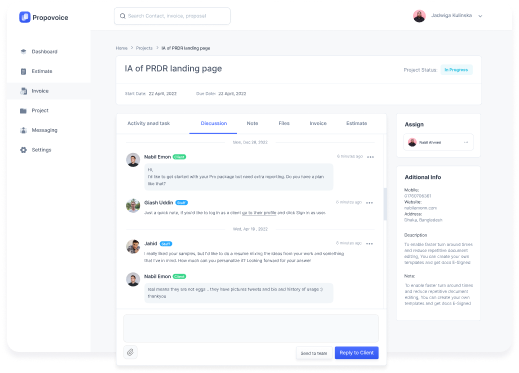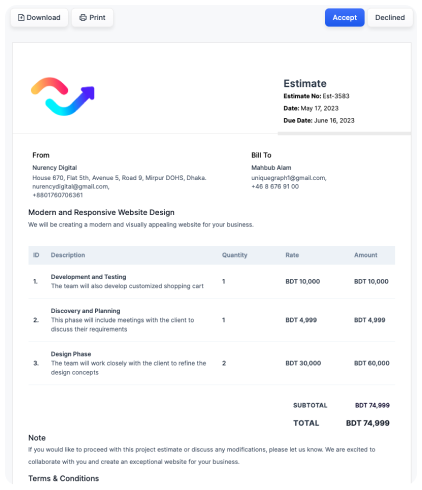 Get your price estimate  approved fast 
Clients now have the convenience of reviewing and accepting your project  estimate with just a single click.
Professional Invoice and Get paid by top payment gateways. 
Clients can see what they've paid and what they owe, making late payments out of the question. Clients can pay with a credit card, and payments are processed through Stripe, PayPal or any woocommerce supported payment gateways.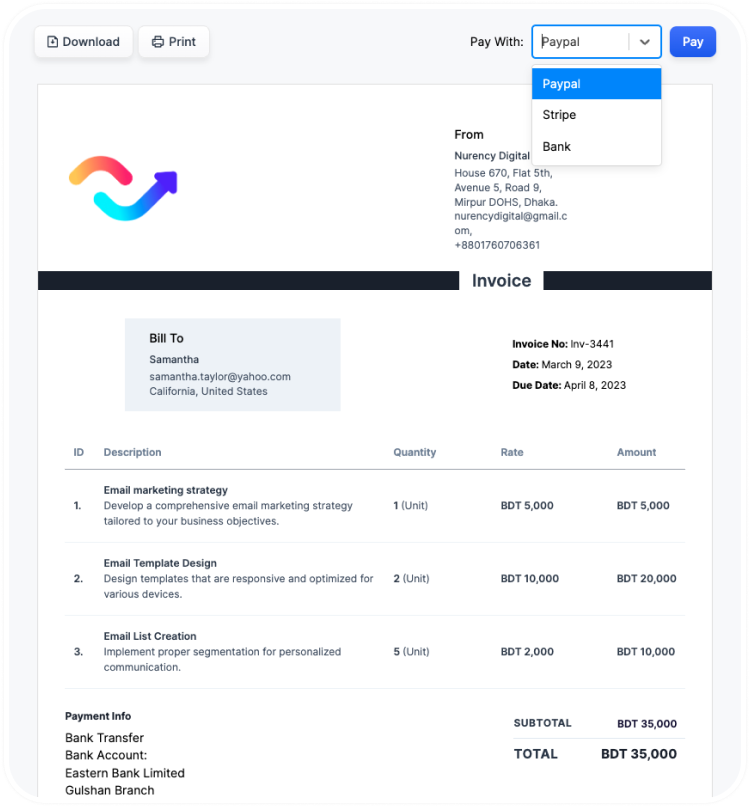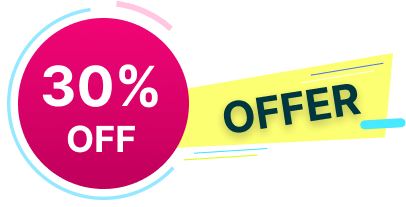 Boost your business and client collaboration – and thank us later.