You have many things to do. Let

Propovoice simplify

your business life.
Simple and affordable pricing. Select a plan that best suits your business needs.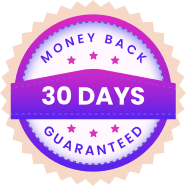 We offer a 100% no-questions-asked 30 Day refund policy. If you don't like our product for whatever reason. Just contact our team and we will refund you NO QUESTIONS ASKED. Feedback for refund will be a bonus but completely OPTIONAL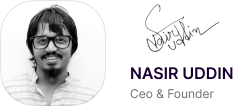 Most well designed CRM for WordPress!
I have been using CRM plugins since 2016 and I was distraught to see the poorly designed solutions with little to no care about UX. This one does an excellent job in terms of the UX. I hope they will be able to add more features soon so that we can make a switch from the boring old ones!

Best Client onboarding Plugin ever use.
Thank you, Propovoice team for this awesome stuff. Helpful for my business. Recommended.

The BEST invoicing system with CRM
Propovoice is not just a plugin this is like an app. You will have the best invoicing system with CRM. You can create the deals, estimates, invoices, and much more. You will love the Propovoice user friendly UX/UI design. You can receive the payements also and it has intergration with WooCommerce. The Propovoice plugin's developpers are very kindly and always help if you have any question. I appreciate very much their help that thay have given me. If you have read this review do not hesitate to use this plugin and do not forget to tell your friends, colleagues, partners about this magnificent plugin.

Great Plugin with awesome UI
Was looking for invoicing solution for so long, finally Propovoice team come up with a very good solution.
thanks you so much team.

We have been using 3rd Party software for invoice generation. Then we found Propovoice! We must say that its on another level. It's still new and hopefully there will be lot more features coming! For now, it works fine for us.
Definitely Recommended!
Built-in sleek designs with multiple layouts to create striking course catalog details column, course filters, and more.
Does Propovice CRM require WordPress to work?
Yes, you will need to have an active install of WordPress 5.0+ in order to use Propovoice CRM. 
Can I use Poprovice from the front end?
You can use the PRO plugin from frontend. 
Is there support available if I need help?
Of course! Our support team is happy to help you out if you have any questions. Just open a support ticket and one of our managers will get back to you.
What payment methods do you support?
You can use PayPal, Visa, MasterCard to pay for Propovoice. Get in touch with us if you would like to use a different payment method.
What is included with the subscription?
There is no premium add-ons. All pro feature included with the subscription
How can I get continuous support and updates after one year?
To get continuous support and updates of our products you just need to renew the license.
How can I suggest new features?
We would love to hear your suggestions! Suggest new features through your My Account dashboard if you are already registered with Propovoice.
Simply generate a new support ticket under the Plugins form. Choose the plugin you want to query about and under Query type select Feature Suggestion. Then type the kind of new feature you would like to see under Description.
Can I cancel my subscription?
Yes, your subscription can be cancelled at any time from your account page. You will retain access to support and updates until your license key expires, one year from the purchase date.
What if I don't want to subscribe?
Your subscription can be canceled at anytime after purchase. Once cancelled, your license key will not renew automatically and will expire on the expiration date. Once expired, you will no longer receive updates or have access to support. You may manually renew your license at any time to reactivate your subscription.