Fast & Easy Invoicing and Get Paid On Time Always
Create unlimited invoices with professional and personalized templates. Automate reminders and recurring invoices and get paid on time swimmingly.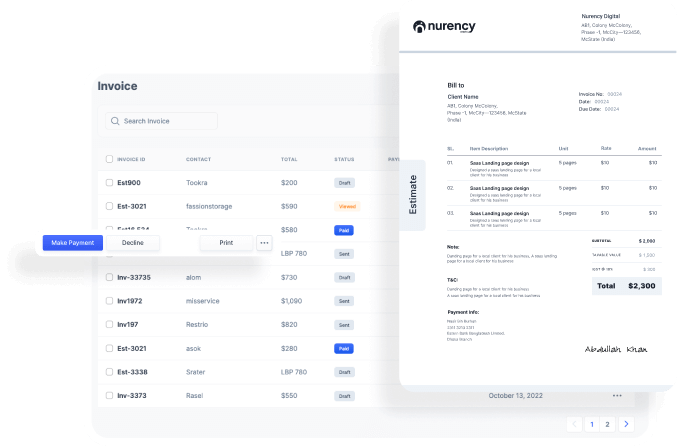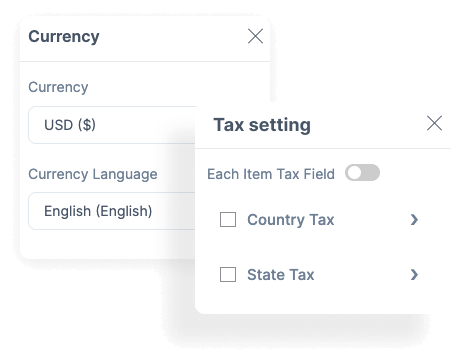 Preferable Currency & applicable Tax setting
Not only USD, Propovoice lets you add any currencies and taxes you and your client prefer. You can also add local and country taxes. It also allows you to add your preferable currency language as well.  
Recurring Invoices and Automated Reminders
They are crazy and Powerful!  They let you get rid of sending the same invoices and reminder emails to your clients again and again for payments. It's embarrassing too. Set them and have some rest. They will be working for you and you will get paid on time always.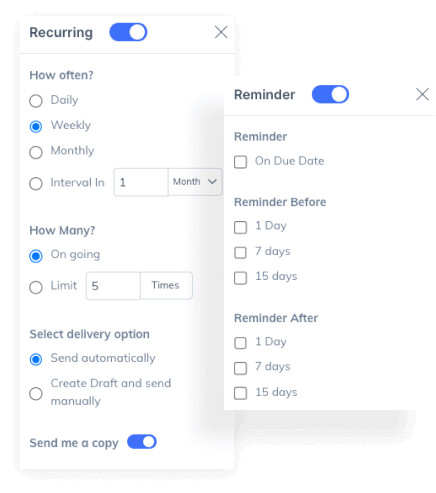 Using Propovoice invoice builder, you can create, print, and download unlimited invoices flawlessly for free of cost.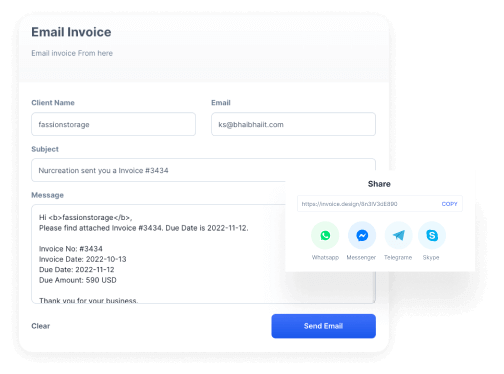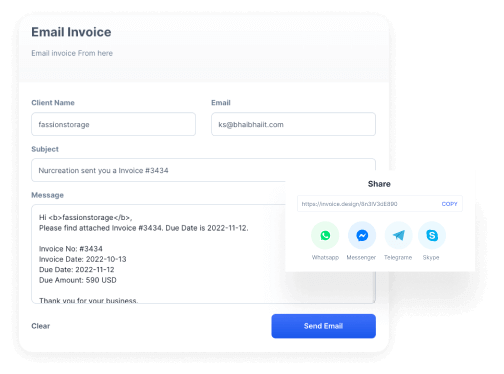 Send Invoices via email and Social media.
Besides email, social media like WhatsApp,  Skype, Telegram, and Messenger might be preferred by your clients. Propovoice lets you share your Invoices with your clients via email and social media as well. You can also share a public link to your invoice and your client can accept it seamlessly. It allows you to track your invoice so you can see when your client opens your invoice. 
Collect Payments with Paypal, Stripe Directly as well as WooCommerce payment gateway
Maximize your online business's payment efficiency with our robust solution that integrates seamlessly with PayPal and Stripe, enabling you to accept payments directly. Additionally, our system fully supports WooCommerce payment gateway, providing a comprehensive suite of options that cater to all your payment transaction needs. Whether you're a startup or an established enterprise, our payment solution scales with your business, offering flexibility and reliability to help you grow your revenue streams.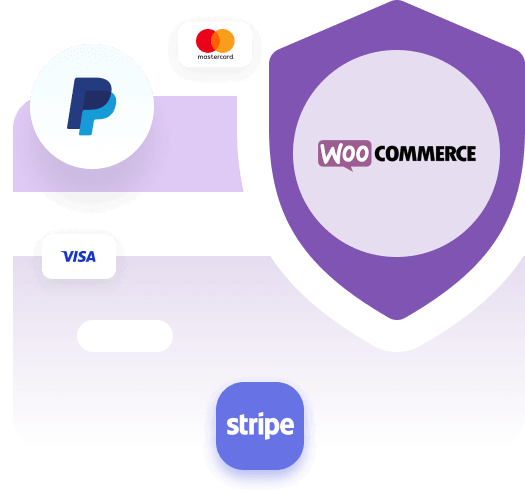 Aesthetic & Customizable templates show your professionalism and build your Brand Identity.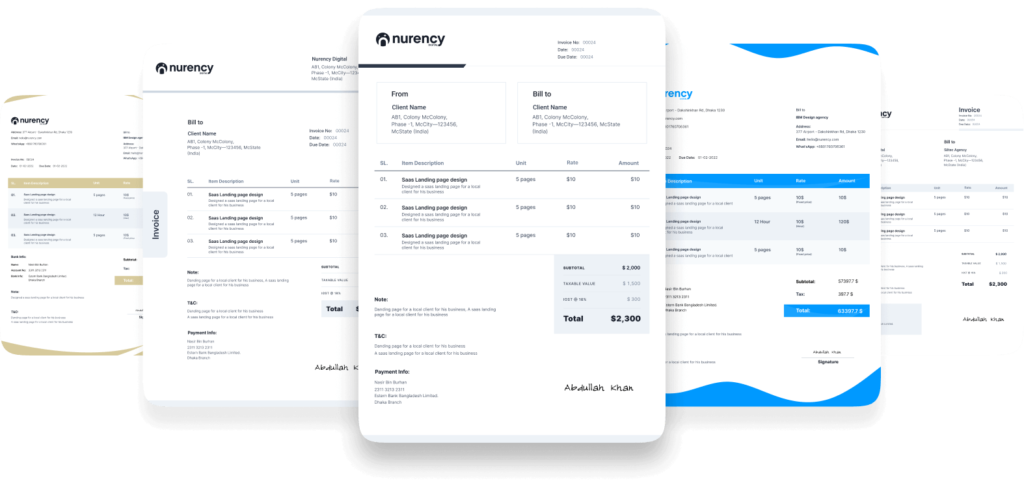 The platform is perfect for what I need as a small design-based agency. Streamlining my client process, making it easy to track invoices and easy for clients to pay me, easy to get "paperwork" out of the way...an indispensable tool all around. I tell other freelancers about it whenever client management comes up.
PropoVoice has been a game-changer for my business. It covers everything from invoicing to project management and to-do lists, making my life easier
We have been using 3rd Party software for invoice generation. Then we found Propovoice! We must say that its on another level. It's still new and hopefully there will be lot more features coming! For now, it works fine for us. Definitely Recommended!
Propovoice is a simple but powerful WP CRM+Invoicing plugin. Its' super pleasing user experience makes it different from other plugins. Such an amazing CRM of good design is really rare in the WordPress environment. As it's a self-hosted plugin (No Saas), it's completely secured and all in your control.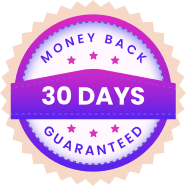 Join With Over 1400+ Businesses and Grow Your Business