If you're using a full-fledged client and project management WordPress plugin like Propovoice, you must wonder how to use the cost estimation option. Propovoice offers all-in-one CRM and invoicing solutions for your business. In that case, it's an ideal Cost Calculator Plugin for WordPress with a free cost estimate generator feature.
When a client purchased your product or service, your foremost duty is to send invoices with all the legit and transparent details to your clients. As a Propovoice user, your other responsibility is to keep track of all the invoices that come to your database.
The automated cost estimate generator helps you calculate the accurate cost, making the entire process much more manageable. You don't need to spend hours setting the cost estimations for your customers. If you're entirely new to Propovoice's estimates generation feature, get ready to dive deep into the article. We'll discuss how the Cost Calculator Plugin for WordPress works, its benefits, and more.
So, here we start!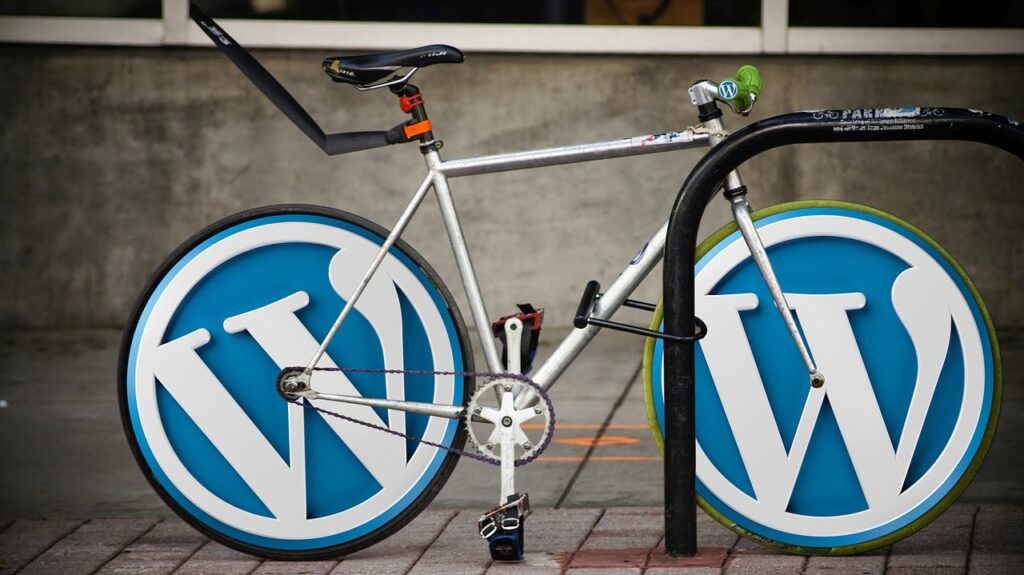 What is cost estimate plugin WordPress?
In the world of WordPress, plugins serve as essential tools for extending the functionality of websites. Among the many plugins available, the cost calculator plugin for WordPress has gained popularity for its ability to simplify cost estimates for products and services. These plugins offer a user-friendly interface that allows website visitors to calculate costs and obtain instant estimates, transforming the way businesses interact with their customers. In this article, we will explore what cost-estimate plugins for WordPress are, how they work, and the benefits they bring to your website.
Understanding Cost Calculator WordPress Plugins
A cost calculator plugin for WordPress is a powerful tool that integrates seamlessly with your WordPress website, enabling visitors to calculate costs for products or services in a quick and user-friendly manner. These plugins provide an interactive interface where users can input relevant data and variables, such as quantities, options, or specifications, to obtain real-time cost estimates. The calculator then applies predefined formulas and algorithms to generate accurate cost calculations, giving visitors an instant understanding of the potential costs involved.
How Does Cost Calculator Plugin for WordPress Work?
Cost calculator plugins for WordPress are designed to be user-friendly and customizable. After installing and activating the plugin, you can access its settings and configuration options through the WordPress dashboard. Most plugins provide a visual interface that allows you to define the inputs, formulas, pricing options, and styling elements of the calculator. This customization ensures that the calculator aligns with your specific business needs and matches the overall design of your website.
Once you have set up the cost calculator plugin for WordPress, you can easily embed it on any page or post of your WordPress website using a shortcode or widget. Visitors can then interact with the calculator, inputting their desired quantities, options, or specifications. The plugin performs real-time calculations based on predefined formulas and algorithms, instantly displaying the estimated costs to the user. This dynamic and interactive process enhances user engagement, encourages informed decision-making, and simplifies the overall estimation process.
Benefits of Cost Calculator Plugin for WordPress
Enhanced User Experience: Cost calculator plugins provide a seamless and interactive user experience. By allowing visitors to calculate costs on your website, you eliminate the need for manual calculations or back-and-forth communication. This instant estimation capability enhances user satisfaction, reduces friction in the purchasing process, and improves overall engagement with your brand.
Improved Conversion Rates: By providing transparency and instant cost estimates, cost calculator plugins can boost conversion rates. When visitors have access to accurate cost information, they can make informed decisions more quickly. The convenience and transparency offered by the calculator instill confidence in potential customers, reducing any uncertainties or hesitations they may have and increasing the likelihood of a purchase.
Time and Cost Savings: Cost calculator plugins streamline the cost estimation process, saving time and resources for both businesses and customers. Instead of manually providing cost estimates, businesses can rely on the plugin to generate accurate calculations instantly. This automation eliminates the need for time-consuming back-and-forth communication or manual calculations, allowing businesses to focus on other important aspects of their operations.
Customizability and Adaptability: Cost calculator plugins are highly customizable to suit your specific business requirements. You can define inputs, formulas, pricing options, and styling elements to ensure that the calculator aligns with your products or services. Whether you offer complex pricing structures, configurable options, or discounts, the plugin can be tailored to accurately reflect your offerings.
Versatility: Cost calculator plugins are versatile and can be used in various industries and business models. They can be applied to estimate costs for products, services, projects, or any other relevant scenarios. Whether you run an e-commerce store, a construction company, a digital agency, or offer specialized services, a cost calculator plugin can be adapted to meet your specific needs.
Improved User Experience
The user experience (UX) is a critical factor in attracting and retaining customers. A cost calculator plugin for WordPress significantly enhances the UX by allowing visitors to calculate costs instantly and accurately. This interactive feature eliminates the need for manual calculations or contacting sales representatives for quotes. By providing a transparent and user-friendly interface, you empower users to make informed decisions on the spot. The ability to experiment with different options and see how they impact the final cost builds trust and engagement, leading to a positive user experience.
Enhanced Conversion Rates
Converting your visitors into your customers is the foremost goal of your business. An ideal cost calculator plugin for WordPress like Propovoice can play a vital role in achieving higher conversion rates. By providing instant cost estimates, you remove barriers and uncertainties that could hinder the decision-making process. The interactive nature of the plugin enables users to customize their requirements, instantly seeing how each choice affects the overall cost. This level of engagement not only builds trust but also encourages upselling or cross-selling opportunities. By simplifying the purchasing process and instilling confidence, a cost calculator plugin can significantly boost conversion rates.
Time and Cost Savings
Implementing a cost calculator plugin for WordPress on your site can lead to substantial time and cost savings for both your business and your customers. Traditionally, businesses relied on manual cost estimation processes or engaged in time-consuming back-and-forth communication to provide accurate quotes. By automating the cost calculation process, a cost calculator plugin provides instant and accurate results, eliminating the need for lengthy discussions. This streamlined approach saves time for both parties and reduces costs associated with manual estimation. Moreover, the plugin frees up your sales team's valuable time, allowing them to focus on higher-value activities.
Customization and Adaptability
A cost calculator plugin for WordPress like Propovoice offers a high level of customization and adaptability, allowing you to tailor it to your specific business needs. You can define inputs, formulas, and pricing options according to your products or services. Whether you offer complex pricing structures, customizations, or product bundles, the plugin provides the flexibility to create calculations that accurately reflect your offerings. Furthermore, a cost calculator seamlessly integrates with your website's design, ensuring a cohesive and branded experience for your visitors.
Enhanced Lead Generation
Lead generation is a critical aspect of growing your business. A cost calculator plugin for WordPress serves as a powerful lead-generation tool by capturing user data. Through the calculator, you can collect contact information and specific project requirements from potential customers. This data provides valuable insights that can be used to tailor marketing campaigns and offerings to their specific needs. Additionally, the cost calculator plugin for WordPress integrates with popular email marketing services, allowing you to automate lead follow-ups and nurture prospects into paying customers.
Analytics and Insights
Gaining insights into user behavior and preferences is essential for making informed business decisions. A cost calculator plugin for WordPress plugin comes equipped with built-in analytics and reporting features, providing valuable data on user interactions. You can track the number of calculations made, identify popular options or services, and analyze user trends. This data-driven approach enables you to refine your pricing strategy, optimize your offerings, and make data-backed decisions to maximize revenue potential.
Scalability and Flexibility
As your business evolves and grows, your pricing structures and offerings may change. A cost calculator plugin for WordPress like Propovoice offers scalability and flexibility, allowing you to adapt to these changes seamlessly. The plugin enables you to easily update pricing options, formulas, and inputs to reflect your evolving business model. Additionally, it can be integrated with various payment gateways, allowing you to accept payments directly through your website. This scalability and flexibility empower your business to expand and evolve without constraints, providing a seamless experience for your customers.
Competitive Advantage
In a competitive market, standing out from the crowd is crucial. A cost calculator plugin for WordPress can give you a significant competitive advantage by providing a unique and engaging experience for your website visitors. By simplifying the cost estimation process and providing instant, transparent results, you establish trust and credibility with potential customers. Additionally, by collecting valuable user data, you can refine your offerings and pricing strategy to meet the specific needs of your target audience. The ability to provide accurate and immediate cost estimates sets you apart from your competitors and positions you as a leader in your industry.
SEO Benefits
A cost calculator WordPress plugin can have a positive impact on your website's search engine optimization (SEO). By offering an interactive and engaging experience, the plugin increases the time visitors spend on your site and reduces bounce rates. These positive user signals send a strong message to search engines, indicating that your website provides valuable content and a high-quality user experience. Moreover, the plugin can be optimized for specific keywords, helping you rank higher in search engine results pages (SERPs) and attract more organic traffic to your site. By leveraging the SEO benefits of a cost calculator plugin, you can improve your online visibility and attract a larger audience.
Easy Integration
Integrating a cost calculator plugin for WordPress into your website is a straightforward process that requires no coding skills. Most plugins come with user-friendly interfaces that allow you to customize and set up the cost calculator in just a few simple steps. Additionally, the cost calculator plugin for WordPress seamlessly integrates with various WordPress themes, ensuring a cohesive and branded experience for your visitors. This ease of integration saves you time and resources, allowing you to focus on your core business activities while enhancing your website's functionality.
Your customers will come to you for multiple price-related queries. Propovoice WordPress estimated generation plugin system will help your customers get a clear view of the prices and other charges. Therefore, it will save time for both parties. It means they won't come to you asking for the estimated price, and your support team doesn't have to spend hours answering many questions. Quite a time and money saver!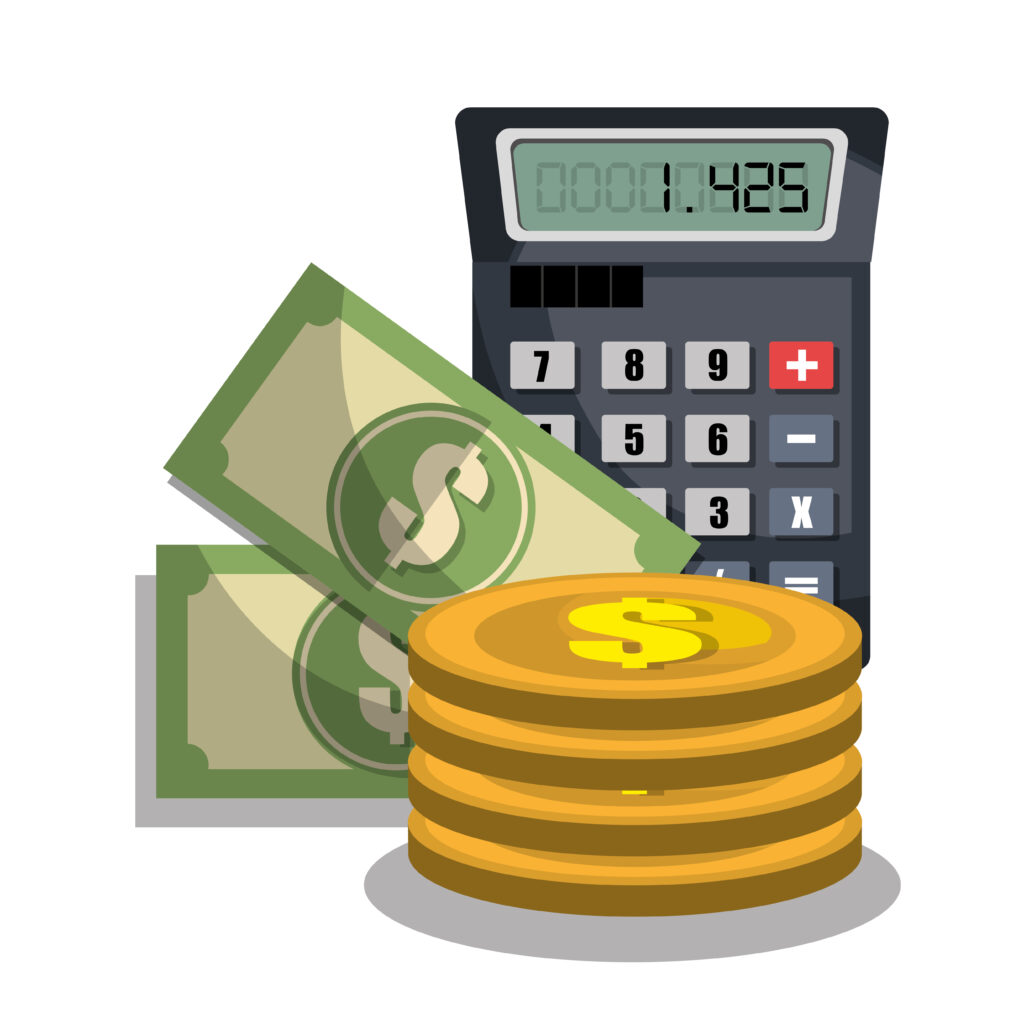 The official WordPress plugin directory has a lot of estimate calculator plugins in there. Hence, it's not easy to find the right one for someone who's just a beginner. Most plugins allow you to create an estimate generator of your choice. However, it requires excessive workloads.
Propovoice WordPress CRM plugin offers a pre-built estimate generator feature that can make your work much more manageable. That's not all! You can create a responsive and user-friendly estimate generator with Propovoice.
If you're looking for the right WordPress estimate generator plugin, you can opt for Propovoice without hesitation.
You'll be amazed that a WordPress estimate generator plugin can increase your conversion rate by a large margin. If you're not using Propovoice, you must consider using it now. Why? Because Propovoice lets you embrace the client and invoice management under the same roof. The estimate generator plays a crucial role in invoicing management.
Not having a flexible cost estimate generator plugin might cause many complications in your business. You might have to spend extra hours and days in coding or other manual alternatives, which is inappropriate. So, if you want to save precious time and money, the Propovoice estimate generator plugin is the ultimate choice for your business. Your estimate calculation will go one step ahead of any other tool. Furthermore, Propovoice itself is a full-fledged CRM tool with a pre-built estimate generator integration system. So, you don't need to use different plugins for CRM management and estimate generation purposes.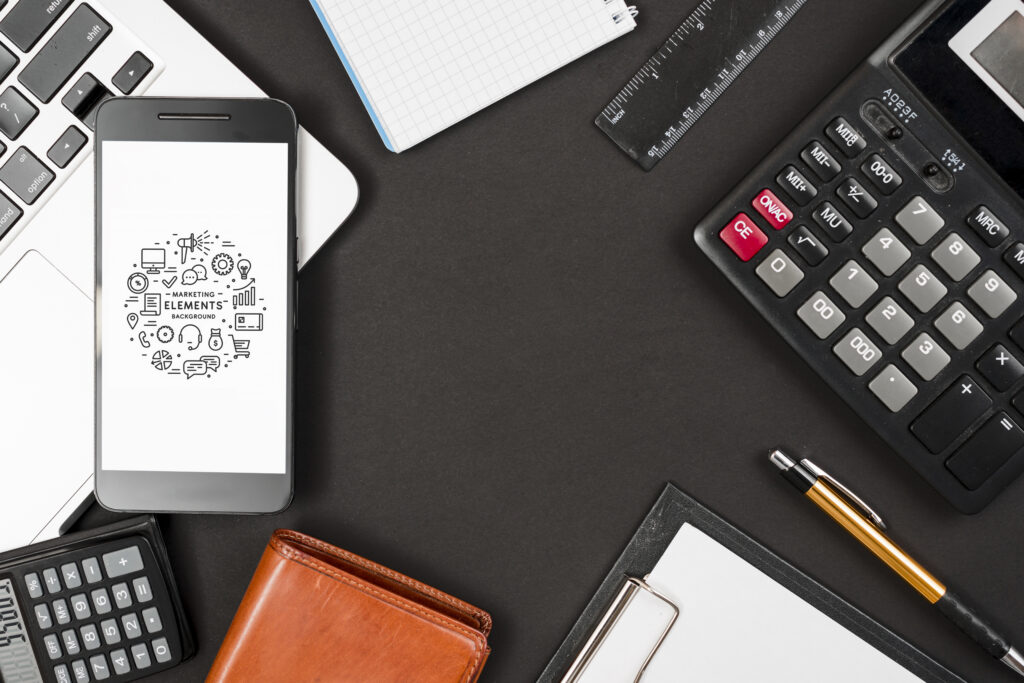 Installing Propovoice free WordPress calculator plugin
Installing Propovoice is just like setting up other WordPress plugins. It's effortless.
Go to your WordPress dashboard and select Plugins > Add New.
After successfully installing and activating the plugin, you'll enter the Setup Wizard with a Welcome tab.
You can easily add Business Info and Branding Resources through the Setup Wizard.
You can have a look at the Propovoice Documentation for more details.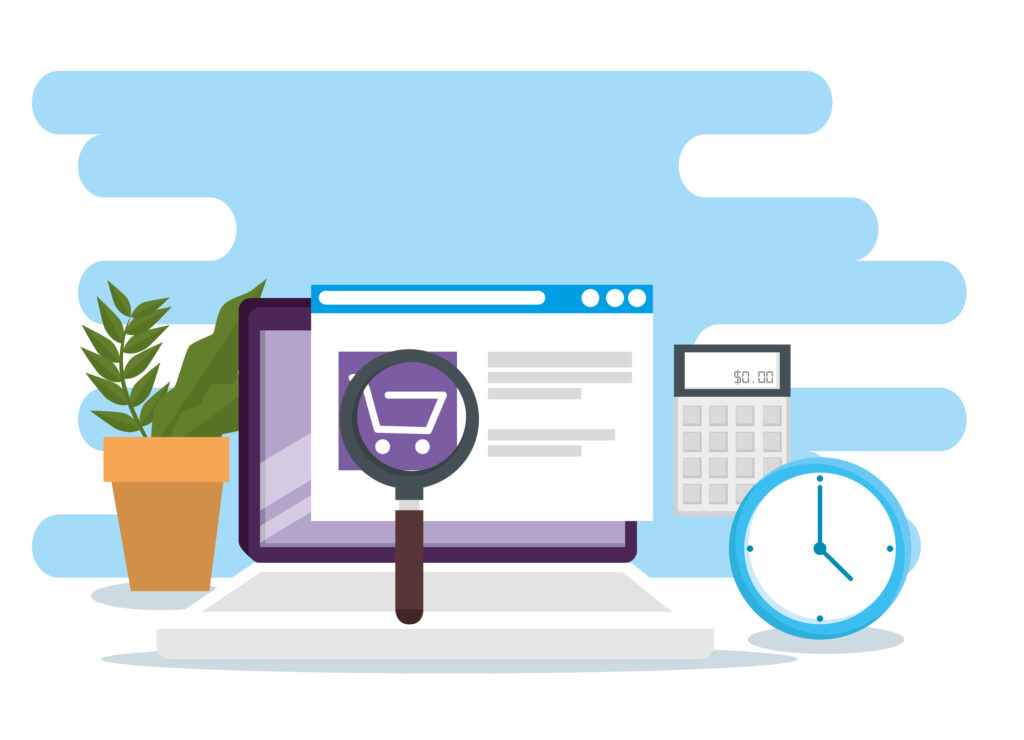 Creating, Customizing, and Managing Estimates in Propovoice
To create an Estimate, go to the WordPress Dashboard
Select Propovoice > Estimate
Choose Create New Estimate or Let's Start Creating button
Afterward, it will take you to the Select Template tab
You will find various Estimate Templates here.
By clicking the Full Preview button, you can see the Demo.
You can select a template by clicking the Select button.
Then click on the Continue button to go next step.
Then it will move to the Add Content tab. Here you need to fill up all the necessary information.
Select the Estimate date and Due date from here.
Select Business from where you want to send your estimate.
Select the Receiver/Client from whom you want to send your estimate.
Now you can add necessary Estimate Items by filling in the Title, Description, Quantity Type, Rate/Price, etc.
You'll see Subtotal; add your Tax info here if needed.
Add your short Note if needed.
Add your Terms and Condition if needed.
Add a Signature here, uploading a signature image from your computer.
You can change Estimate Primary Color from here.
Here you will see this Estimate Live Preview.
Then click on the Save & Continue button to go next step.

Then Preview & Share tab will appear.
Here you will see Live Preview.
Here you can Edit, Download, and Print estimates.
Here you can Share and Send an Estimate.
Click on Send Email button to send the email.
Then a mail-sending form will appear, where you can change your necessary information.
It's the Email Subject.
It's the Email Description.
Click on Send Email button to send an Estimate to your Client.
If you want to edit Estimate, simply go to your Dashboard.
Then select Propovoice > Estimate.
Now choose Action > Edit options.
Following best practice tips is essential to ensure a secure and safe user experience. Let's see some of the fantastic tips for using the Propovoice best cost calculator plugin WordPress:
Keep your plugin up-to-date whenever a new version is released. Make sure it's compatible with the latest WordPress version.
Conduct a testing procedure and see if there are any bugs and errors.
Read the complete documentation properly. Contact the support team if you find complications or queries.
Follow the abovementioned tips to ensure the plugin is safe and secure and provides the best user experience.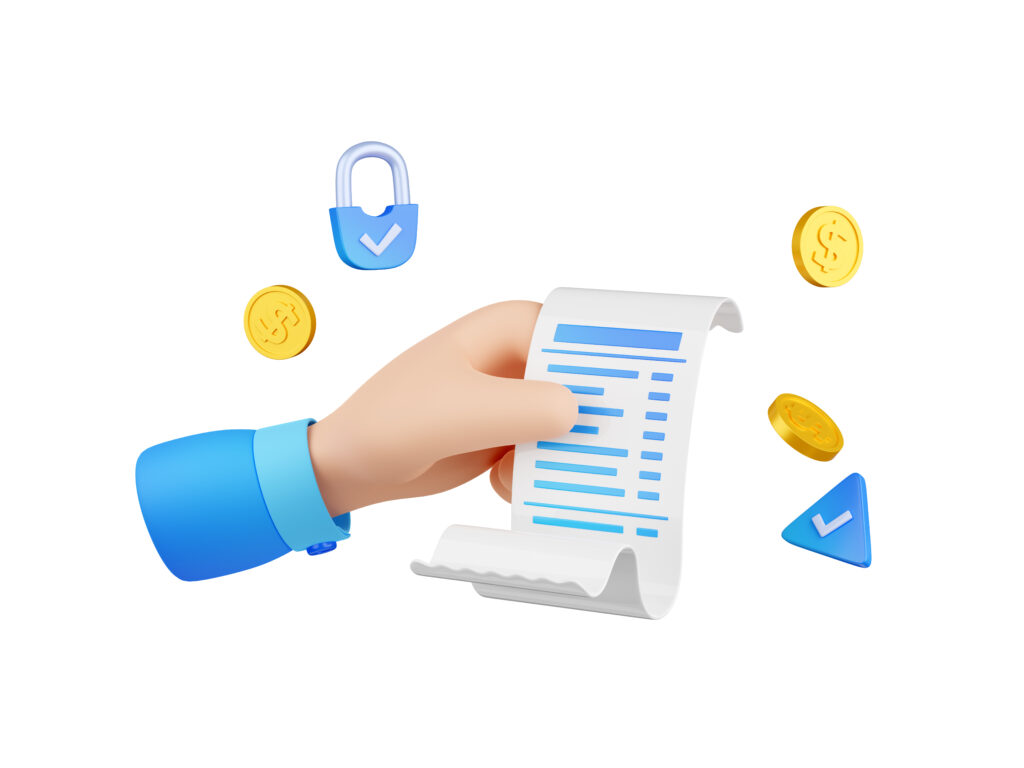 Wrapping Up
Finally, it's a wrap! We hope now you can handle the Cost Calculator Plugin for WordPress all by yourself with Propovoice. It was never complicated to calculate estimates using one of the best WordPress estimate generator plugins. Propovoice makes your customer management and invoicing much easier than you think.
If you have any queries regarding the Propovoice cost calculator builder, just let us know. Our dedicated support team is ready to answer and solve everything you ask. We appreciate all of your efforts to make Propovoice one of the finest tools in the industry. If you're looking for the best Cost Calculator Plugin for WordPress, we hope you've got the answer already. That's all for now. Have a productive day ahead.