When we talk about building websites, the one name that comes to our mind is WordPress. WordPress CMS has single-handedly empowered more than 40% of all websites on the internet nowadays. That's the short intro to a popular content management system. However, is it possible to do client management inside WordPress?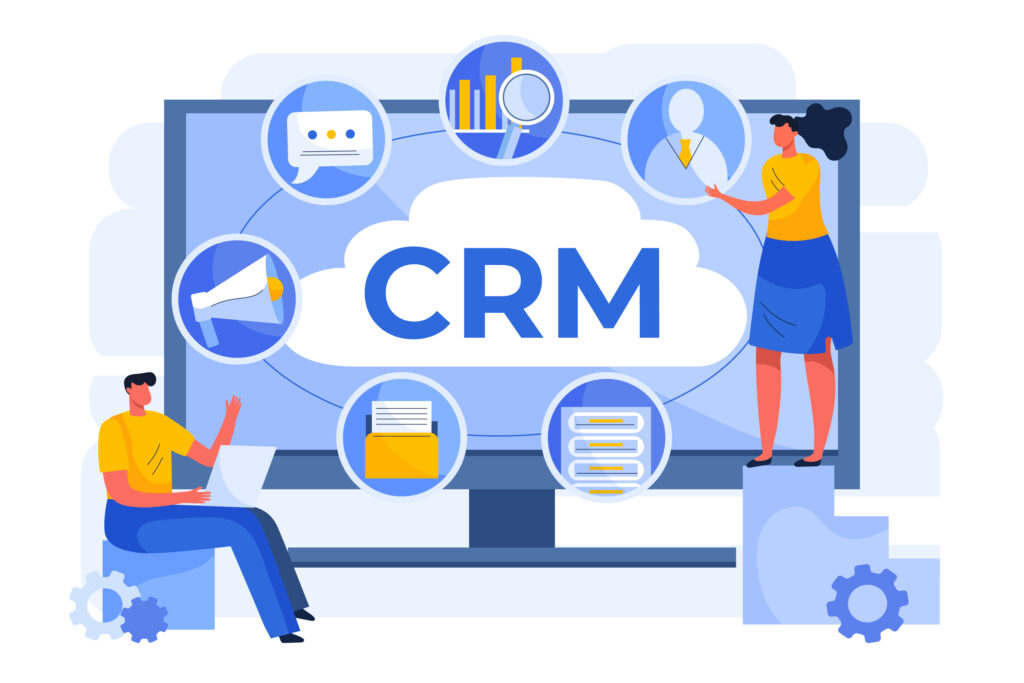 The answer is yes. It's very much possible. Some excellent client management portal tools are available on the internet. WordPress CRM is taking over the market with a speedy move. So, what's so special about the WordPress client management portal?
WordPress CRM has become a top priority for freelancers and small to mid-level agencies. It's one of the most efficient options for maintaining client management and various workflow that boost sales and business growth.
What Does a WordPress CRM System Do?
As a rising entrepreneur, you always cherish forming your agency with multiple employees. This is where WordPress CRM comes to play a crucial role. Once you have numerous talents and clients, investing in client relationship management(CRM) becomes necessary.
WordPress CRM enables you to grasp your customers' needs and fulfill them. You will also be able to manage your customers' queries as efficiently as possible. Just imagine you entered an ice cream shop looking for a specific flavor. Based on your previous purchase and demographics, the sales guy already knows about your favorite ice cream. Wouldn't it be fantastic? CRM tool works that way. It creates a bridge between your clients and your business.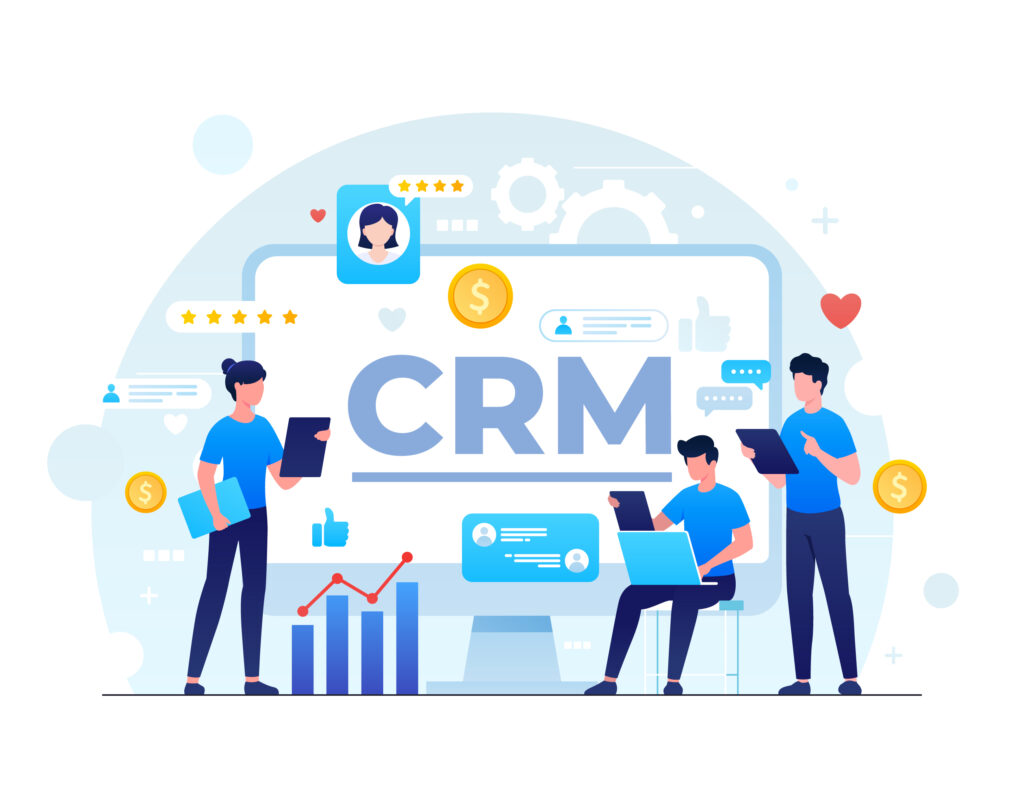 You may already know much about WordPress CRM plugins and their work process. However, many of you don't know how to create a perfect client management portal using free WordPress CRM plugins. Let's discuss how to create a customer management portal with WordPress.
If you wonder which CRM you should choose for your WordPress site, Propovoice should be your priority. We will dive inside Propovoice later, but let's discuss the client management portal and its importance.
What is a Client Management Portal?
For those who are naive regarding the WordPress client management portal, A client management portal in WordPress is a dedicated area within your website designed to enhance communication and collaboration between you and your clients. By integrating a client management portal app, businesses can provide their customers with a convenient and efficient platform for accessing important information, submitting requests, and tracking progress.
Propovoice CRM, one of the best customer portal software options, is available as WordPress plugins, making it easy for website owners to incorporate these solutions into their existing sites. These tools often include project management, invoicing, file sharing, messaging, and more features within a secure, user-friendly environment. Utilizing a client management portal allows businesses to streamline their processes, improve client satisfaction, and increase overall efficiency. Hopefully, it clarifies the query.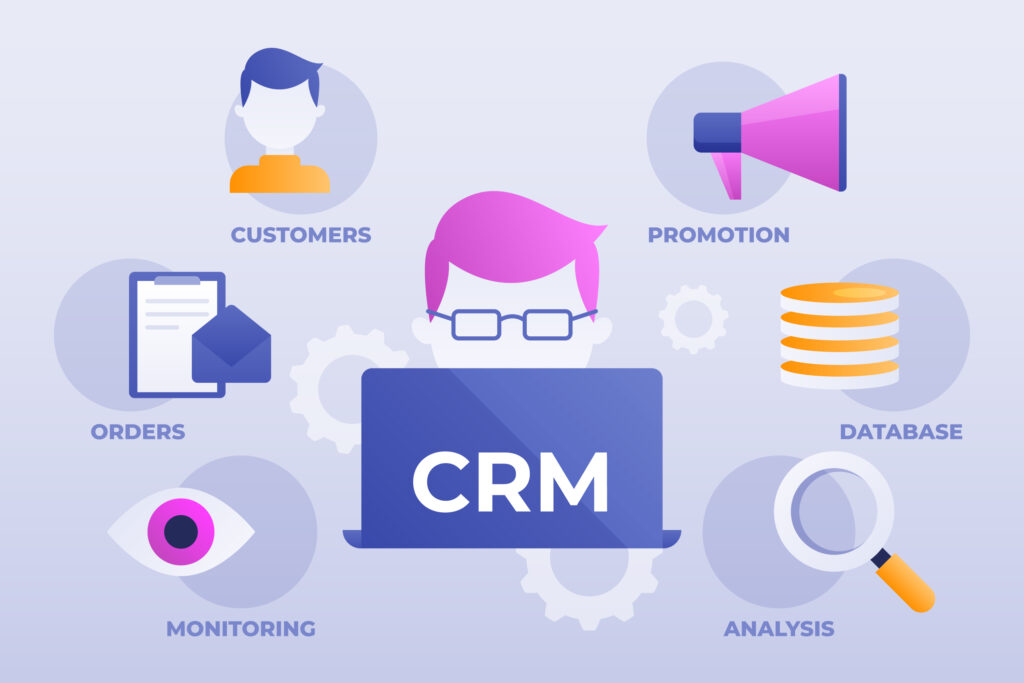 What Should a Client Portal Include?
Centralized Information Hub
A client management portal template serves as a centralized hub for all client-related information, making it easy for both the business and the client to access and manage essential data.
Secure File Sharing
Client portals provide a secure platform for exchanging documents, contracts, and other sensitive files, ensuring that both parties can confidently share and access information.
Project Collaboration
Client portals facilitate project collaboration by allowing businesses and clients to track progress, share updates, and communicate efficiently, ensuring smooth project execution.
Task and Deadline Management
With built-in task and deadline management features, client portals help both parties stay organized and informed about their responsibilities and upcoming milestones.
Streamlined Communication
A client management portal template often includes messaging systems, enabling businesses and clients to communicate effectively, maintain a transparent relationship, and keep track of important conversations.
Invoicing and Payments
Client portals simplify the invoicing and payment process by allowing clients to view, manage, and pay their bills directly through the portal, improving cash flow and reducing payment delays.
Customizable Experience
Many client portal templates offer customization options, enabling businesses to create a professional and user-friendly environment tailored to their specific needs and branding.
Performance Tracking and Analytics
Client management portal templates may include reporting and analytics tools, empowering businesses to track performance, identify areas for improvement, and make informed decisions to enhance client satisfaction and overall success.
Why is a Client Management Portal System Important?
A full-fledged client management portal system helps you manage all sorts of client resources in one place. It enables all your clients to handle their work to some extent, lessening your workload.
If you run a web development website, you may need to create a dashboard where all your clients can download all the resources they want. That's what a client portal does.
You don't want your clients to hit you with messages asking for the resources and waiting all day for your response. It will kill more time for both parties. A client portal can reduce these types of hassles once and for all. So, having a client management portal is that beneficial.
Core Benefits of Client Management Portal
The WordPress client management portal is a single contact point for your team and clients. It usually makes you aware of your client's needs very well. There are some critical advantages of a client management portal. Let's check out.
Reduce Costs: The client management portal system can help your business on a significant scale by reducing unwanted expenses. As a self-service tool, there's less possibility of lousy communication and thus no extra fees.
Brings Everyone Together: The client management portal allows your users to stay together under a centralized social platform-like forum.
Boosts Business Growth: Whether up-selling or cross-selling, you can easily recommend the best product to all your customers. Client portal helps you gather all the information provided by your customers.
Better User Experience: Your customers will be very pleased when they search for queries, and you reply to them with a special discount coupon if any of the products are on sale. A tailored client portal allows you to serve customers with the best facilities possible.
Easily Manageable: The client portal lets users manage their profiles, photos, securities, membership plans, and more.
Ideal Features a Client Management Portal System Should Provide
If you're looking forward to choosing the best client portal system, consider a few features an ideal client management portal should offer.
Contact Form: The contact form is a message board between you and your customers. The client management portal should include contact forms to make communication neat.
CRM System: An ideal WordPress client management portal should be able to manage users. CRM-based tools can be the solution to this.
Invoicing and Billing System: Whenever your clients purchase, you send them invoices. A good client management portal should be able to keep all the invoices and billing histories on record.
Project Management: The project management feature helps you track the details of all the ongoing or upcoming projects based on the client's demand.
Webhooks Integration: Webhooks integration enables you to automate the WordPress platform. You can quickly send necessary data to other tools and receive data from other sources.
API for External Applications: A good client management portal should offer API integration. API enables other applications to access and collaborate with the WordPress system.
You've learned the benefits and importance of a client management portal system. Now it's time to introduce some of the best WordPress plugins to create a unique and highly secure client management portal.
Propovoice is the best WordPress CRM and invoicing plugin for freelancers and mid-level businesses. It's a feature-packed, all-in-one solution for those looking for the best CRM plugins for WordPress. So, why is Propovoice the best CRM for you? What features make it eligible to create the most flexible client management portal? Time to find out.
All-in-one CRM tool: Propovoice CRM gives you a holistic bird-eye view of your overall business. It means you can manage the team, clients, clients' info, billing, communication, and more, all under a single platform.
Invoicing: When it comes to client management, you must look after all the new sales, upsells, cross-sells, and more. In that case, Propovoice offers the best invoicing system that lets you keep all the sales records in a single place. No more hassles in making bill receipts manually. Propovoice enables you to do your thing smartly. It has all the pre-built invoicing templates to fulfill your necessities.
The new addition to Propovoice is the automated recurring invoicing feature. It allows you to create, send, and manage invoices automatically.
Project Management: Propovoice comes with the most manageable project management abilities among all the other CRMs in the market. You can add a new project from the dashboard. It's not only about adding projects.
You can edit the project details with unique options. Setting up the project status will be simple too. The overall user-friendly interface makes the entire project management easy for you.
Webhooks and API Integration: Propovoice helps you integrate with various applications and keeps communication straightforward between those apps. The additional webhooks and API integration options make it all possible for you.
You can dive into the Propovoice documentation for more details.
So, what do you think of Propovoice? It has all you need, right? Now, how will Propovoice help you create an appropriate client management portal? The Nurency team of masterminds is working hard on creating some new features in their hands. Client Portal is one of those. However, you can have a glimpse of the upcoming client management portal.
So, what features will the client portal have? Let's see.
Propovoice's Upcoming Client Management Portal Features 
Propovoice will introduce the client management portal system very soon. The client portal will be feature-packed, of course. You can create the customer management portal with ease or your life. It will help you manage all the clients' details singlehandedly.
Client Portal Features:
Project request
Project Overview
Accepting estimates and proposals
Invoices and bill pay
Conversations with the team members
Buy service package
File transfer within the team
Sounds interesting already, right? More exciting features will be there in the client management portal. We're also excited to share the initial first look at our upcoming client portal.
Do I Need a Client Portal?
First, consider the nature of your business and your level of interaction with your clients. If your business involves frequent communication, collaboration, or file sharing with clients, a client portal can be a valuable tool to streamline these processes. Examples of businesses that could benefit from a client portal include law firms, accounting firms, marketing agencies, and consultancies. For such businesses, a client portal can help maintain client confidentiality, improve communication efficiency, and reduce the risk of lost or misplaced information.
Second, evaluate the type of services you provide. If your services require clients to access, review, or submit sensitive information or documents, a client portal can help ensure data security and privacy. Client portals typically offer features like secure file sharing, role-based access control, and data encryption, which can protect your clients' information from unauthorized access. Additionally, a client portal can help your business comply with relevant data protection regulations, such as GDPR, if applicable.
Third, consider the potential impact on client satisfaction and loyalty. By providing a user-friendly, self-service platform, a client portal can empower clients to access their information at their convenience, track the progress of their projects, and communicate with your team more effectively. This can lead to improved client satisfaction, stronger relationships, and potentially higher client retention rates.
Lastly, take into account the resources needed to implement and maintain a client portal. This includes software, hardware, and support costs and the time and effort required to train your team and clients to use the portal effectively. It is important to weigh the potential benefits against these costs to determine if a client portal is a worthwhile investment for your business.
What are the uses of client portal?
Secure file sharing: One of the primary uses of a client portal is to provide a secure platform for exchanging files and documents. This can be especially important for businesses that handle sensitive or confidential information, such as legal or financial documents. A client portal typically employs encryption and access control mechanisms to ensure that files are shared securely, reducing the risk of data breaches or unauthorized access.
Efficient communication: A client portal can serve as a central hub for all client-related communication, keeping messages, updates, and feedback organized and easily accessible. This can help streamline communication between your team and clients, reducing the need for lengthy email threads or multiple platforms. Clients can also receive real-time updates on their projects, enhancing their experience and building trust.
Project collaboration: Client portals often include tools that facilitate collaboration on projects, such as task assignments, progress tracking, and deadline management. These features can help clients stay informed about the status of their projects and enable your team to work more efficiently. By providing a single platform for project management, a client portal can help eliminate redundancies and reduce the likelihood of miscommunication or missed deadlines.
Self-service access: A client portal empowers clients by giving them access to their account information, project details, and relevant resources at their convenience. Clients can view invoices, make payments, submit support requests, and access important documents without needing to contact your team directly. This self-service aspect improves client satisfaction and frees up your team to focus on other tasks.
Customization and branding: Many client portals allow you to customize the interface and features to match your company's branding and specific needs. This can help create a cohesive, professional image that reinforces your brand identity and enhances the overall client experience.
Analytics and reporting: Client portals often include built-in analytics and reporting tools, allowing you to track client engagement, monitor project progress, and identify areas for improvement. These insights can help you make data-driven decisions to optimize your business operations and better serve your clients.
What is a customer portal software?
A WordPress customer portal software is a plugin or extension designed to enhance the functionality of a WordPress website by providing an exclusive, personalized, and secure space for customers to access their account information, manage their profiles, interact with support or sales teams, and complete transactions. This type of software is especially useful for businesses that require seamless customer interaction and management, such as eCommerce stores, subscription services, or companies with a large client base.
One of the main benefits of WordPress customer portal software is the ability to centralize all customer-related information and actions in one place. This not only streamlines the user experience for the customers but also simplifies the administration process for businesses. With a customer portal, businesses can offer a more personalized experience, as users can quickly access their order history, manage billing information, or update their account details. Ir will increase customer satisfaction and retention dramatically.
Another advantage of using WordPress customer portal software is the integration with other WordPress plugins and extensions. This allows businesses to leverage the powerful ecosystem of WordPress to create a comprehensive, all-in-one platform for customer management. For example, the customer portal can be integrated with popular eCommerce plugins such as WooCommerce, allowing customers to easily track their orders, view their purchase history, and manage their account settings.
Moreover, WordPress customer portal software can improve customer service by providing a dedicated support channel. Users can submit support tickets, access knowledge base articles, or engage in live chat with support agents directly through the portal. This helps businesses address customer inquiries more efficiently and effectively, ultimately improving the overall customer experience.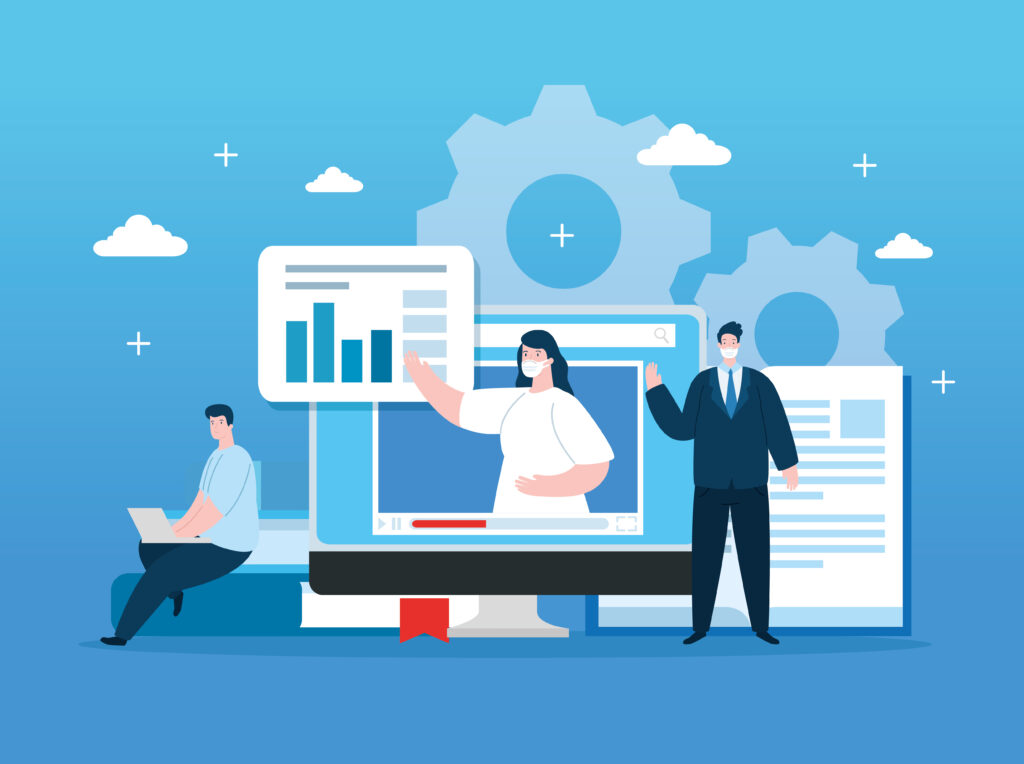 Final Thought
Finally, you're well aware of the Propovoice client management portal. Aren't you? Creating an overall client management environment on WordPress was never so complicated. Propovoice WordPress CRM plugin will make the process more sophisticated and more accessible than ever.
We hope this article has been a good read for you. Let us know your experience with the Propovoice WordPress CRM plugin. Was it worthy of use? Are you all excited about the upcoming client management portal feature? Feel free to share your valuable words.
That's all for today. Have a great day ahead.