A piece of good news for our dearest Propovoice WordPress invoice management plugin users! Today, we're announcing a new feature for Propovoice free and pro versions. Indeed, this feature will make your user experience much smoother, especially regarding the subscription renewal process.
Propovoice v1.0.6.7 and v1.3.2 have successfully introduced PayPal and Stripe recurring subscription features. You no longer need to go through a hectic manual purchasing process. The auto-subscription feature will renew the invoices made using the Propovoice plugin at your specified time, and you will keep receiving the revenue in your designated account.
Please note that you can add multiple Stripe and PayPal accounts in the settings of Propovoice. So, select the exact account if you have added multiple accounts. If there is only one account on your selected gateway, it will be selected automatically.
How does the recurring subscription feature work?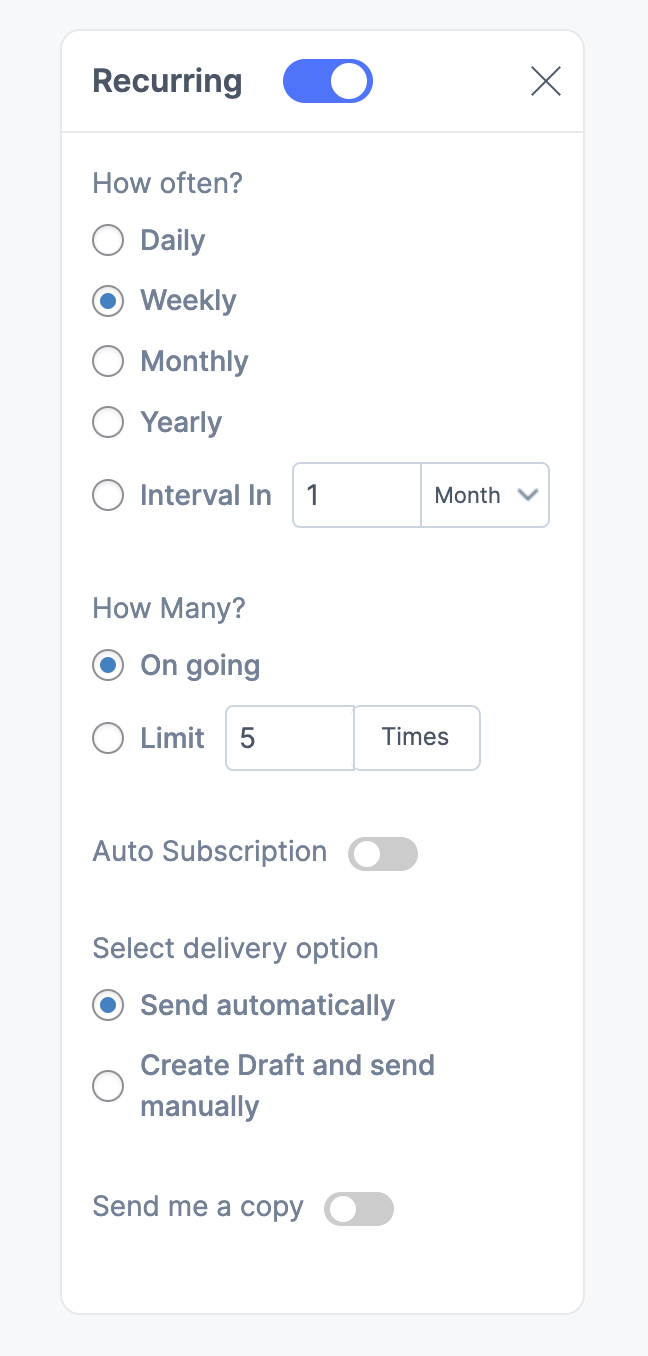 If you have not enabled any payment gateway, please navigate Propovoice > Settings > Payment and enable PayPal and/or Stripe.
Add as many accounts as you want.
Go to Propovoice > Invoice. You can create a new recurring subscription in an invoice or convert an existing one.
Go to the Payment Method section and select the specific account and gateway you want to use for the recurring subscription in an invoice, like the image below.
Then enable the recurring subscription feature and configure the settings as you like.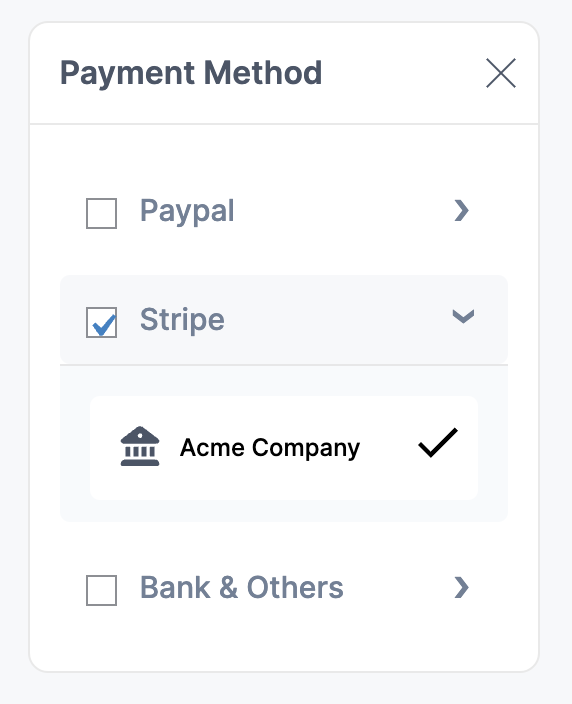 The options are self-explanatory, but we are always here to help if you have any confusion. We have tried our best to ensure a bug-free feature for you. If you think we can improve the user experience more, or if something is not working as expected, please create a support ticket. We will try to assist you as soon as possible.
Thank you for believing in our team and being with us. Cheers!