To Download an Estimate/Invoice just go to Dashboard > Propovoice
From an Estimate/Invoice go to Preview & Share tab
Click on the Download button.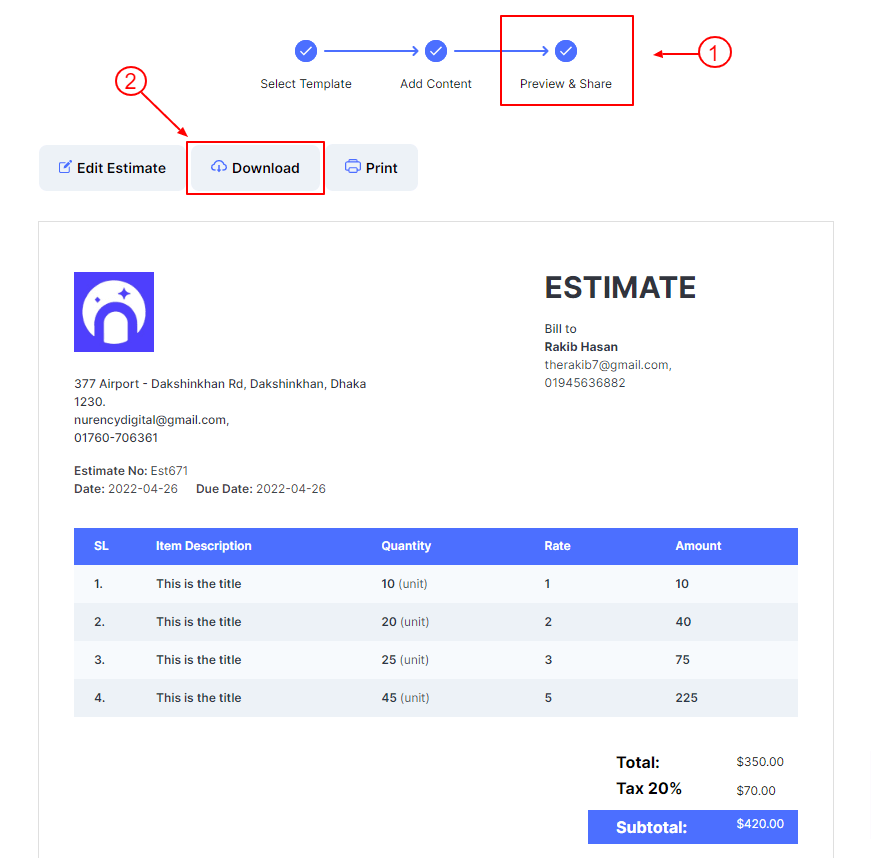 Then will appear a print dialog.
From the Destination field select Save as PDF.
From the Layout make sure you are in the Portrait layout.
From the Paper size make sure A4 size paper.
Make sure your Preview looks good.
Then Click on Save to download this Preview.