Usually, the lead overview or lead listing screen is empty when you freshly install the plugin. After you add some lead information to the system, it will look like the image below.
To view the leads overview, please navigate to the WordPress Admin Dashboard and then-
Click on Propovoice > Lead
Click on a single row
Or Click on the action
Click on the Overview option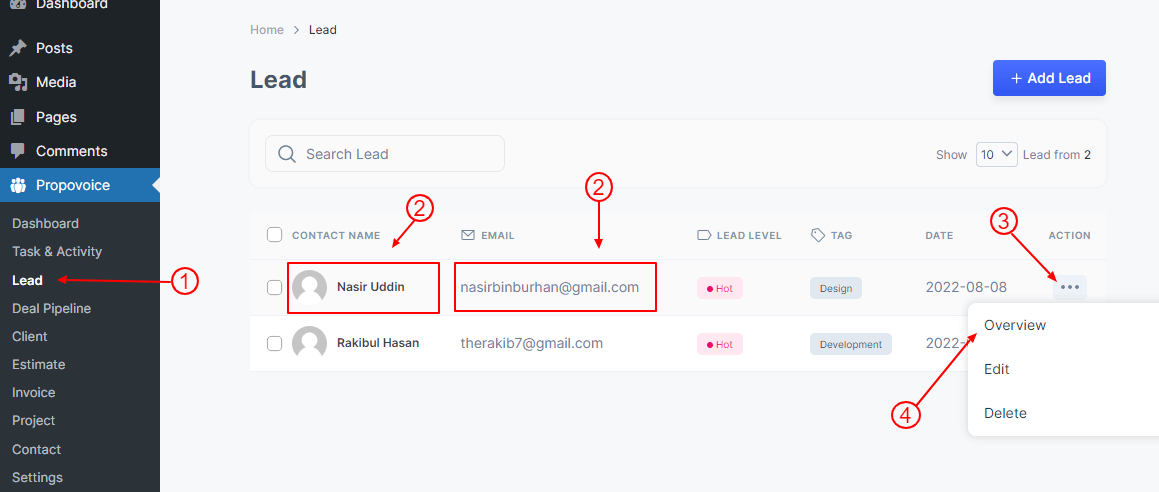 From this screen, you can do multiple operations like-
Create, add, or remove tags from different leads.
Add and edit sources from where it has come, like Facebook, Twitter, etc.
Change the level of the lead.
Add new tasks and activities.
Add notes and files.
Move a Lead to Deal and add the necessary information.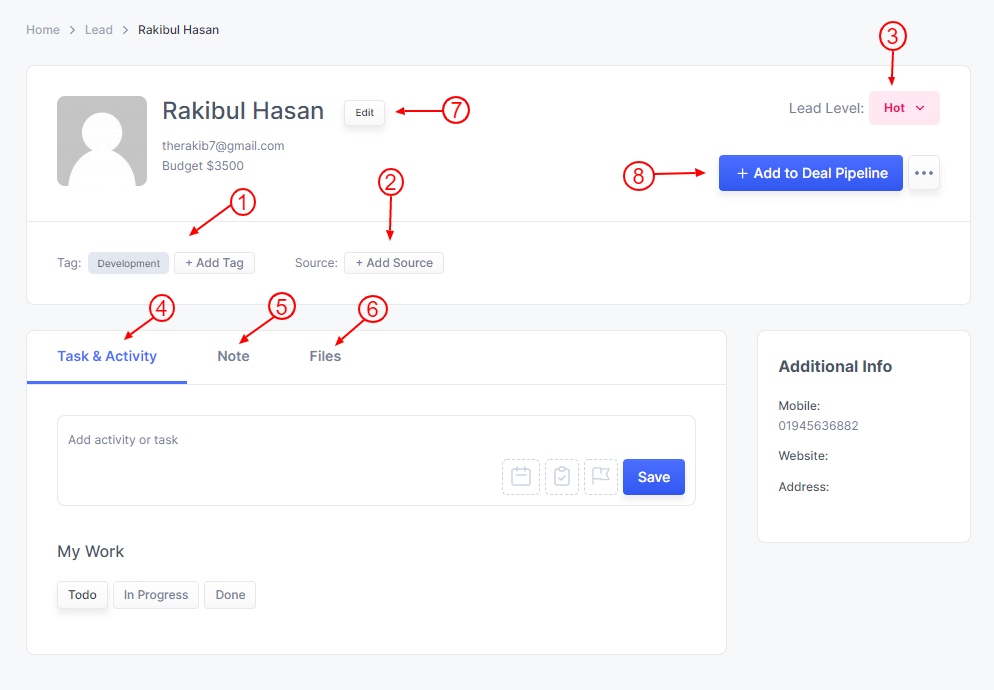 How to assign a team member to a lead #
You can assign team members by going inside the lead. You will find a section for teams and a dropdown option. When you click on that, you will see a list of people and click on the specific persons you want to assign.
Please note that this feature now works as a log to help understand who is working on what. This is a work in progress. We will eventually introduce limiting access based on who the lead is assigned to. There will be different notifications and refinement to the features.