Our plugin is translation supported, You can translate it with any WordPress translation plugin and tools.
Now I will show you a translation example with Loco Translate Plugin but you can do it with any other translation plugin.
Translate Propovoice Using the Loco Translate Plugin #
Click on Plugins > Add New
Type Loco Translate in the plugin search box.
Install and Active the Loco Translate plugin

After Activating the Loco Translate plugin go to the Loco Translate menu.
Under the Loco Translate menu, click on plugins.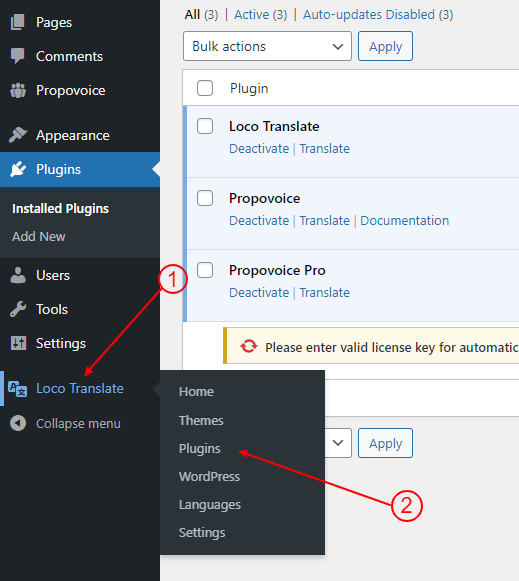 After going to Loco Translate > Plugin, Click on the Propovoice plugin.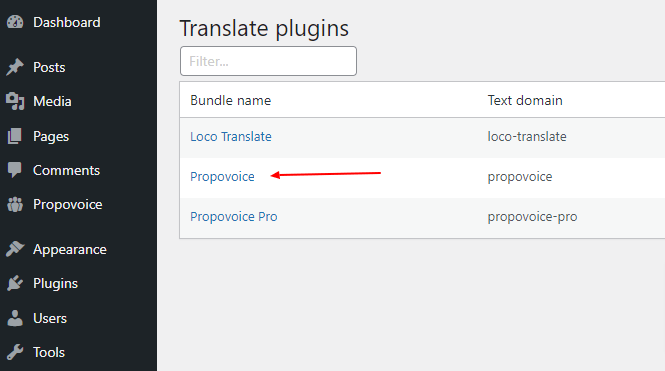 Then click on the New language link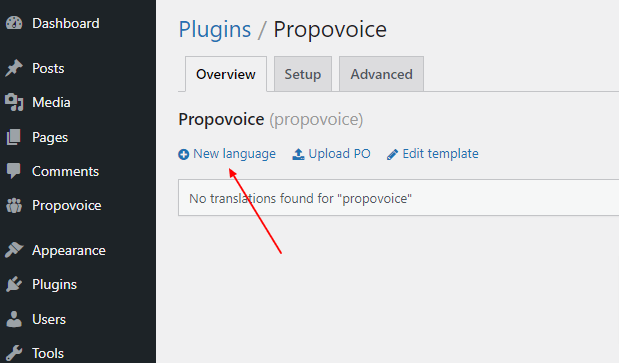 Chose your translation language
From the Choose a Location select the Other option.
Click on Start translating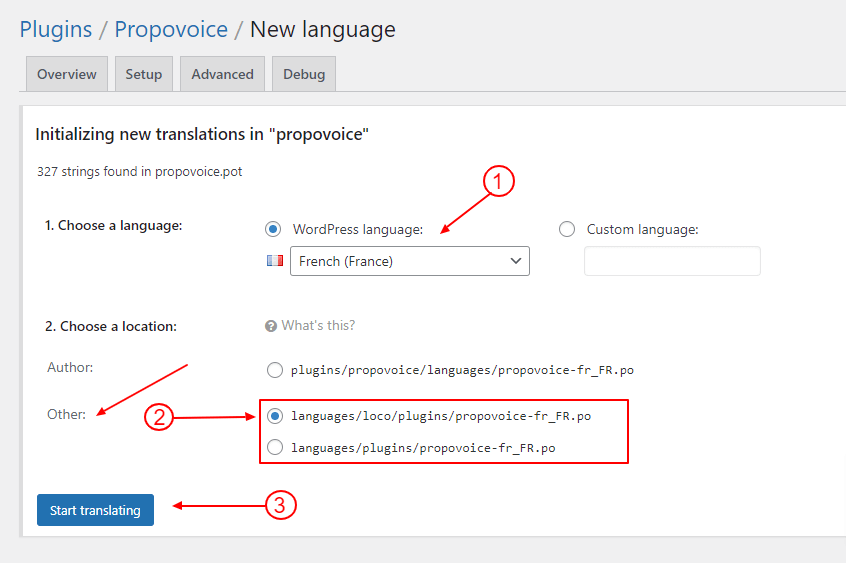 Search the text that you want to translate and is available in the Propovoice plugin.
Select the Text.
Write your Translating Text here
Click on Save
Note: There are so many words and Sentences in Propovoice to translate, but most of the text word is common, That's why to reduce plugin size and speed in some places instead of translating whole Sentences we translate the separate word maximum time. Like: Lead Search, Deal Search, Select Invoice, Select Project, etc, If you follow the text here Search, Select words are common and used in multiple places, That's why the maximum time we translate Lead, Deal, Search, Select separately, So when you search to translate try to search with a single word.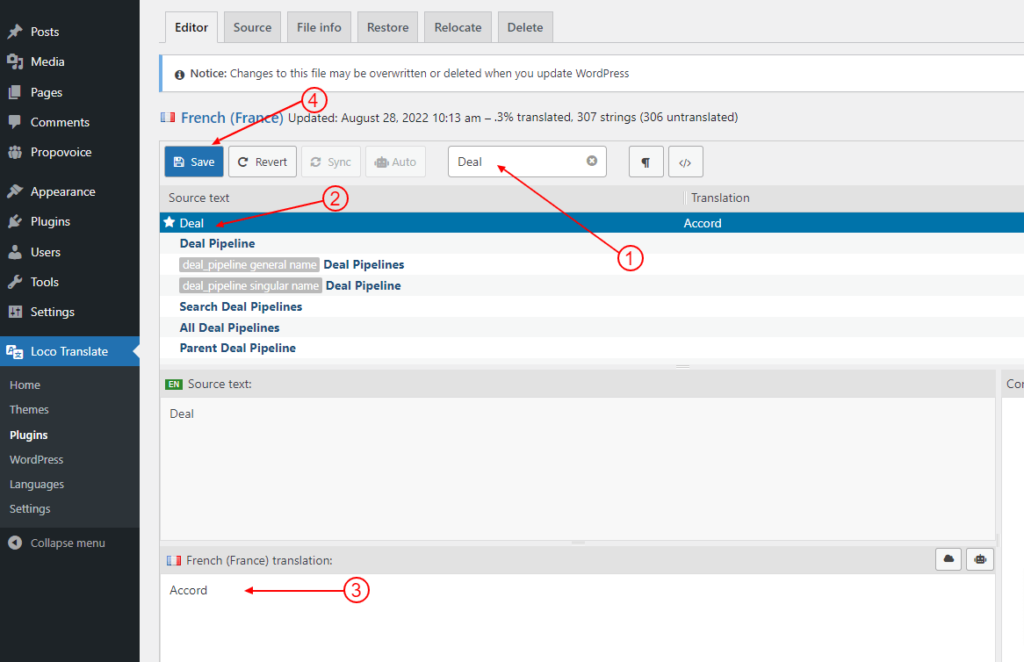 After doing everything you need to tell WordPress which is your own language.
From your Dashboard click on Settings > General
Then Select your own Language
Save settings