Sometimes by default PHP mail didn't send the mail properly, It didn't reach the mail to the user. That's why we can use SMTP.
To Add SMTP just go to Dashboard
Click on Propovoice > Settings
Click on the Integration tab
Click on the SMTP tab
Click on the Other SMTP option.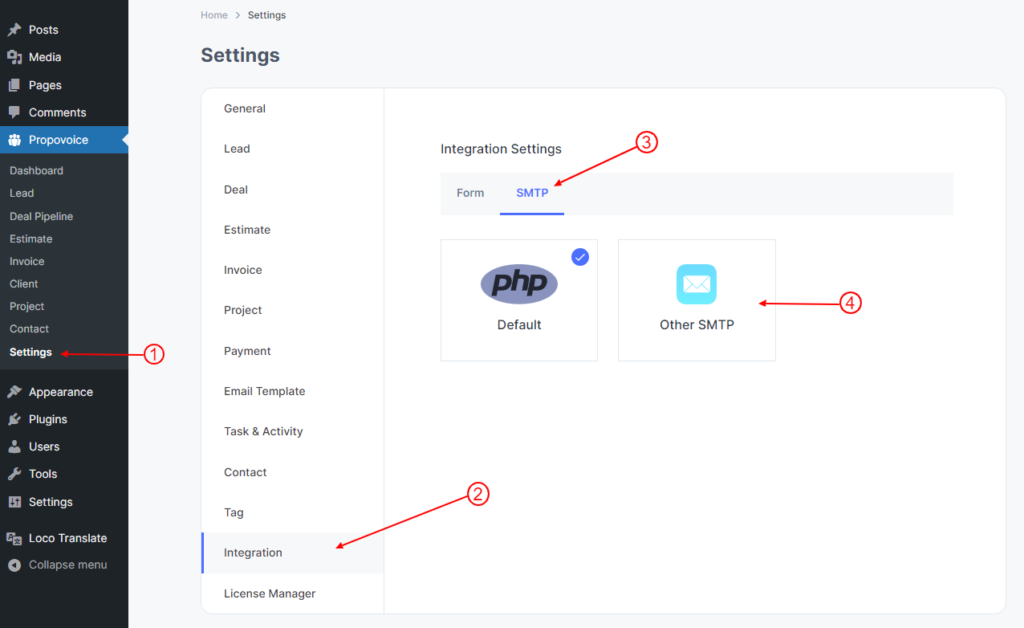 Give your SMTP information
Active SMTP